2023 Big Game Odds & Prop Bets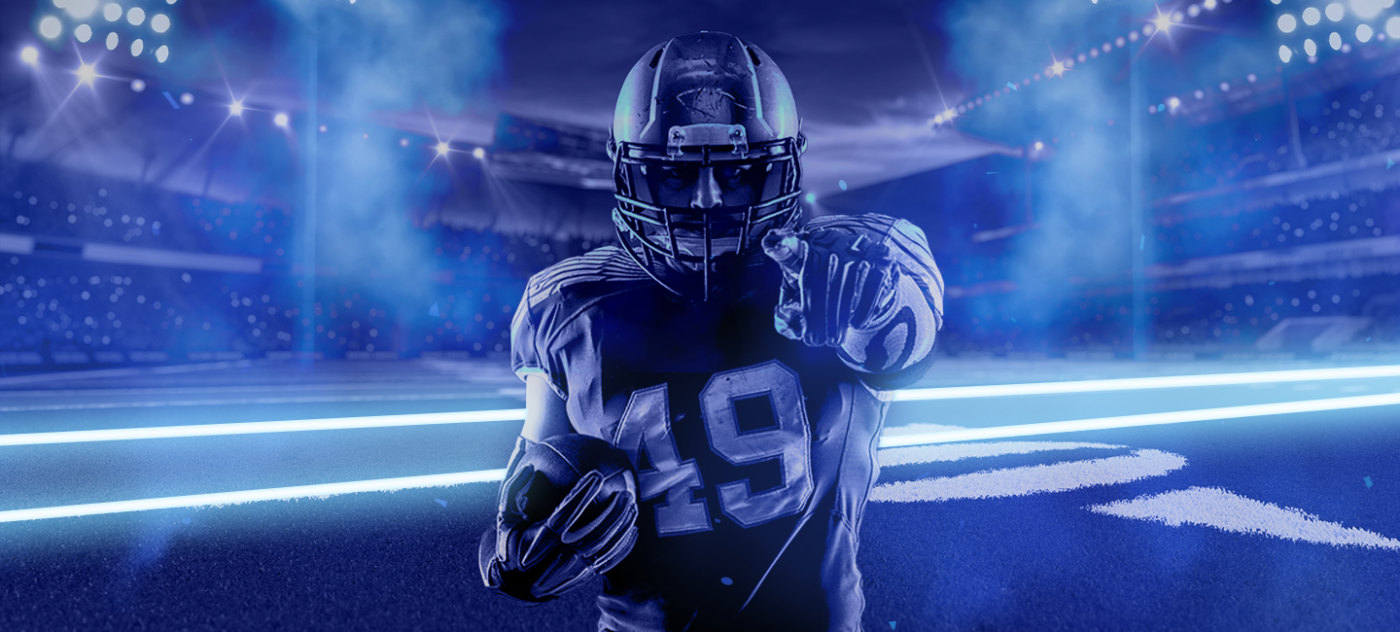 The Big Game is here! See the lines for our most popular prop bets & download our entire 12-page props packet.
For the most up-to-date odds follow Circa Sports on Twitter, download the Circa Sports app, or visit any of our sportsbook locations in Downtown Las Vegas or Sparks.
Circa Sports has many game props ranging from fairly common to incredibly unique:
Do you think the game will go into overtime?
For the first time since 2017? The payout is +900 if you believe it will.
How long will the first field goal be?
<30 Yards: +250
30-39 Yards: +215
40-49 Yards: +250
50+ Yards: +510
What will the last point scored come from?
Extra Point: -105
2-point conversion: +850
Safety: 60/1
Field Goal: +190
Touchdown: +825
The "Octopus": Will a player score a touchdown, and then score the 2-point conversion on the same drive?
Just how unique will this game be? Circa Sports asks if there will be a "Scorigami" in this game, which is if a final score has never happened before in an NFL game.
Will There Be A Scorigami?
Finally, one of the most reviled rules in sports gets its own bet.
Will Any Player Fumble Into An opponent's End Zone For A Touchback?
Almost everyone, including kickers(!), have odds for Super Bowl MVP. Here are the top 10 from Circa Sports:
Patrick Mahomes: +130
Jalen Hurts: +145
Travis Kelce: +1300
AJ Brown: +1700
Miles Sanders: +2200
DeVonta Smith: +2400
Haason Reddick: +4000
Chris Jones: +5000
Isaiah Pacheco: +5000
Dallas Goedert: +6000
First Player To Score A Touchdown Odds
Jalen Hurts: +700
Travis Kelce: +700
AJ Brown: +900
Miles Sanders: +950
Isaiah Pacheco: +1000
Jerick McKinnon: +1050
DeVonta Smith: +1100
Dallas Goedert: +1100
Juju Smith-Schuster: +1850
Marquez Valdes-Scantling: +1850
Kadarius Toney: +1850
Patrick Mahomes: +2250
Kenneth Gainwell: +2400
Kelce Brothers
A big storyline for this year's Super Bowl is that for the first time, two brothers will be facing each other as the Chiefs' Travis Kelce takes on the Eagles' Jason Kelce. Circa Sports has created two specialty props around the brothers' rivalry:
Who Will Play More Snaps?
Travis Kelce or Jason Kelce (-14.5)
Which Will Be Greater?
Travis Kelce Receiving Yards (-165)
Jason Kelce Snaps Played (+145)
Jalen Hurts on 4th Down
After the NFC Championship game, there was a lot of buzz around Eagles' coach Nick Sirianni's aggressiveness on 4th down, and whether any team could stop Jalen Hurts rushing on 4th and short. Circa Sports has a bet just for that scenario:
Will Jalen Hurts convert a 4th down rushing attempt?
Tight End Rushes?
While Eagles coach Nick Sirianni is ultra-aggressive, we know Chiefs coach Andy Reid can get creative with his play-calling. Circa Sports wonders if the tight ends might actually get involved in the running game:
Will Travis Kelce or Noah Gray have a rush attempt?
Special Teams
While all the attention goes to the skill position players, Circa Sports hasn't forgotten the special teamers in their props list. Two unique props give bettors a reason to pay attention during kickoffs and punts:
Will a kicker or punter make a solo tackle?
Will a punt be fair caught/downed/punted out of bounds at or inside the 5-yard line?
Our "Pick Your Own Squares" prop is based on the same concept as traditional football squares. Choose the exact combination of last digits of each team's score at the end of the 1st, 2nd, and 3rd Quarter, and at the end of the game.
A few things that make Circa Squares different:
Pick your own squares for each quarter
Each square has its own odds
Bet as many squares as you like
Minimum $1 bet
Circa Sports offers a variety of options for placing prop bets on the Big Game:
Circa Sports App
View our most up-to-date odds on the Circa Sports app & place your bets from anywhere in Nevada, Colorado, or Iowa. Registration is quick and easy. Visit one of our Las Vegas sportsbooks to activate a mobile wagering account. (Nevada only)
In Person at Circa Sportsbook
Place your bets in person at the Circa Resort Sportsbook, at any one of our other Las Vegas locations at The D, Golden Gate Hotel & Casino, Tuscany Suites & Casinos, The Pass, or at our Sparks location at Legends Bay Casino.
Big Game Watch Parties In Las Vegas
Big Game Bash at Circa Sportsbook
Watch the Big Game on the biggest sportsbook screen in Las Vegas at Circa Resort & Casino. All-inclusive packages including food & drinks are still available for individual recliners & group tables.
Big Game Bash at Stadium Swim
Enjoy the game poolside on our 143 ft screen at Stadium Swim. Make your reservation for one of our viewing experience packages which include drinks, access to the Big Game Buffet, & various seating accommodations for groups of all sizes ranging from daybeds to cabanas.
Biggest Game Bash at Downtown Las Vegas Events Center
The ultimate FREE football viewing party for the Big Game at the Downtown Las Vegas Events Center. Enjoy a front-row seat to all the action on our massive stadium screen with booming sound and live odds provided by Circa Sports.