COMING SOON
CIRCA SPORTS® |

ILLINOIS APP
NEW LOCATION
IN ILLINOIS


COMING SOON
WAUKEGAN, ILL. – Las Vegas-based Circa Sports® will expand its operations to Illinois in collaboration with Full House Resorts' (Nasdaq: FLL) upcoming American Place, a destination entertainment casino under construction in Waukegan, Illinois. This will expand Circa Sports®' footprint to its fourth state, following Nevada, Iowa and Colorado.
The initial arrival of Circa Sports® in Illinois will be in The Temporary by American Place, a temporary casino that Full House Resorts will operate while constructing the permanent American Place casino, in addition to the launch of its popular mobile sports betting app.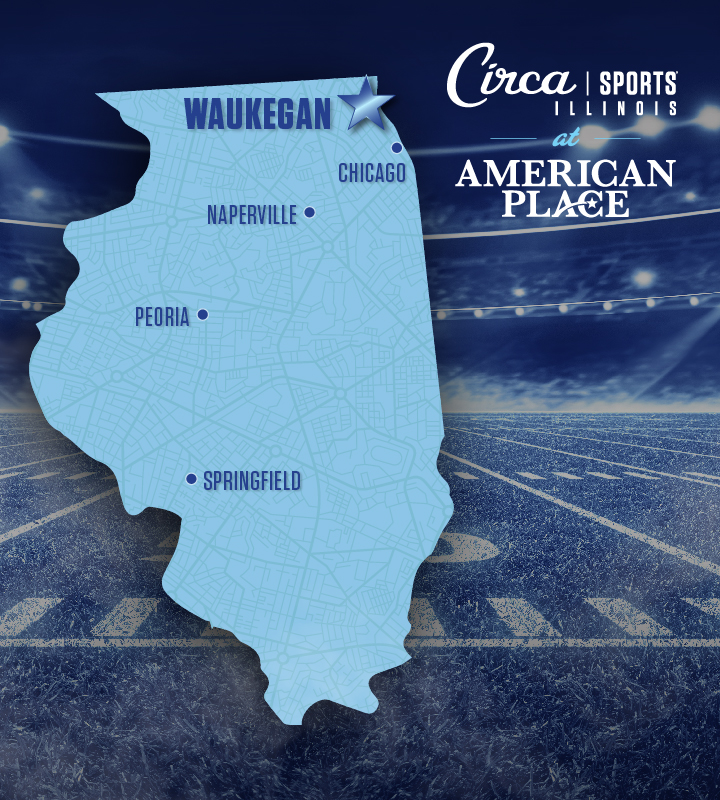 BE THE FIRST TO KNOW
Circa Sports® Illinois is coming soon!