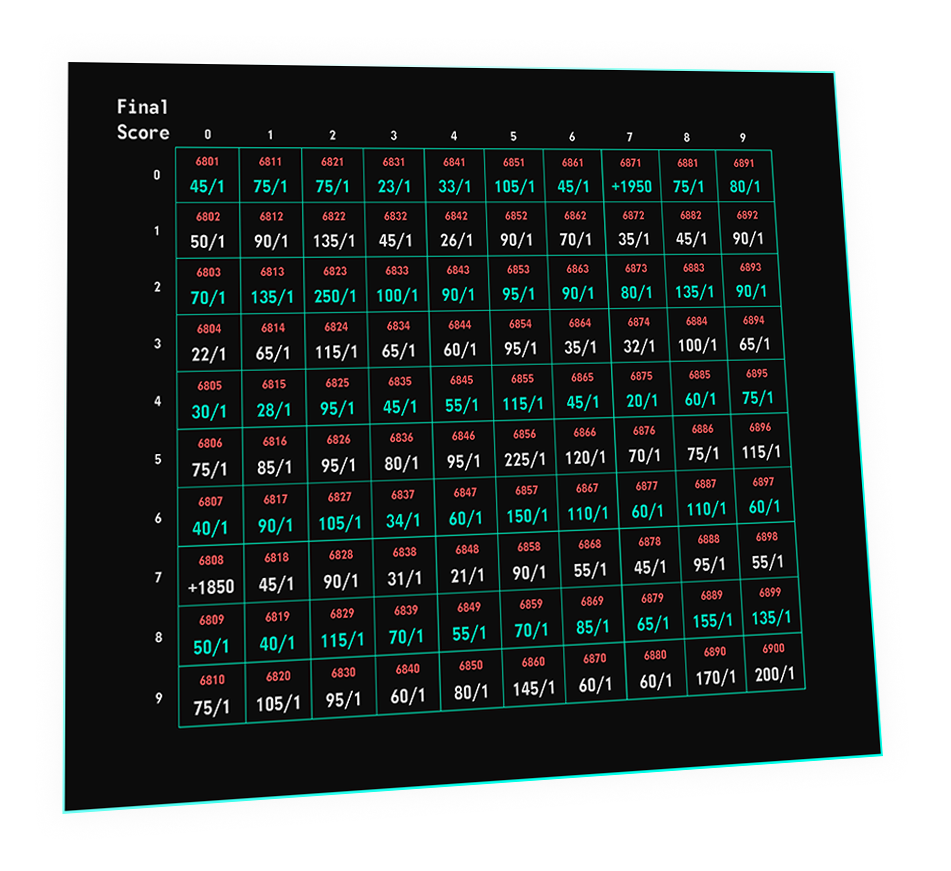 CHOOSE YOUR OWN SQUARES WITH
Pick your own squares
Squares are available for the 1st, 2nd, and 3rd Quarters and the Final Score
Each square has its own payout odds
Bet as many squares as you like
$1 minimum bet & $100K max payout
Bet Circa Squares™ at all 6 Circa Sports locations in Nevada as well as on our mobile apps in Nevada, Colorado, and Iowa!
Circa Squares™ are based on the same concept as the traditional squares we've all played at big game watch parties. The combination of the last digits of each team's score at the end of each quarter* determines which bettors win. A few things make our squares different:
• Bettors get to choose whichever squares they want.
• Bettors can get as many squares as they like.
• Bettors can choose different squares for different quarters*.
• Each square within each quarter* has its own odds. Combinations that are less likely to occur pay out more than those that are more likely to occur.
Download the PDF or check out the odds for this year's big game below!
Circa Squares™ are booked with fixed odds, meaning the odds on your betting ticket are the odds you'll be paid out if you win. The odds from 1/30/23 shown below for reference are subject to change.